Alta Resources LLC
From Wikimarcellus
Houston, Texas-based Alta Resources LLC has an office in Susquehanna County, Pennsylvania's Borough of Montrose focusing on Marcellus shale leasing in northeastern region of the state.
Alta Resources is headed by Todd Mitchell and geologist Joe Greenberg. According to a March, 2009 report they are in the process of developing a Marcellus shale leasehold in Pennsylvania. Michell is the son of George P. Mitchell, one of the pioneer developers of the Barnett shale.
The company plans to lease approximately 45,000 acres in the Marcellus shale formation.
A May, 2009 report found Alta drilling the Holbrook #1, a vertical well, located in rural Susquehanna County off Route 167 north of Montrose on Holbrook Road.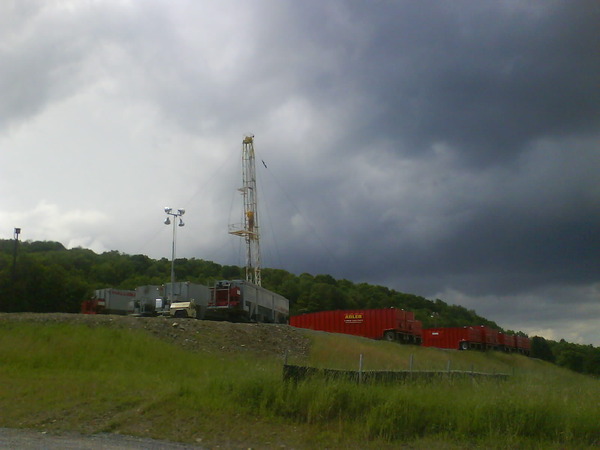 A second Susquehanna well site, the Turner #1, was located east of Laurel Lake on Mill Road which runs off Trip Lake Road, a few miles out from the lake.
In June, 2009 Alta was approved by the Susquehanna River Basin Commission for withdrawal of 393,000 gallon/day from Turner Lake, in Liberty Township just north of Montrose in Susquehanna County, PA.
A September, 2009 report found Alta drilling on the Powers farm near the village of Birchardville along Rt 267 in rural Susquehanna County, PA. Birchardville is roughly 6 miles west of Montrose, PA.
Alta appears to have sold all or else a substantial portion of its Susquehanna leasehold to Williams in May, 2010.
Alta's business partners in Pennsylvania are George P. Mitchell and Centaurus Energy, founded by John D. Arnold.
Joseph G. Greenberg is Alta's President.
Richard Grigsby is the company's Exploration Manager.
Jennifer McCarthy is Operations Manager.
J. Todd Mitchell is an Alta board member and represents the Mitchel family interests in the company.